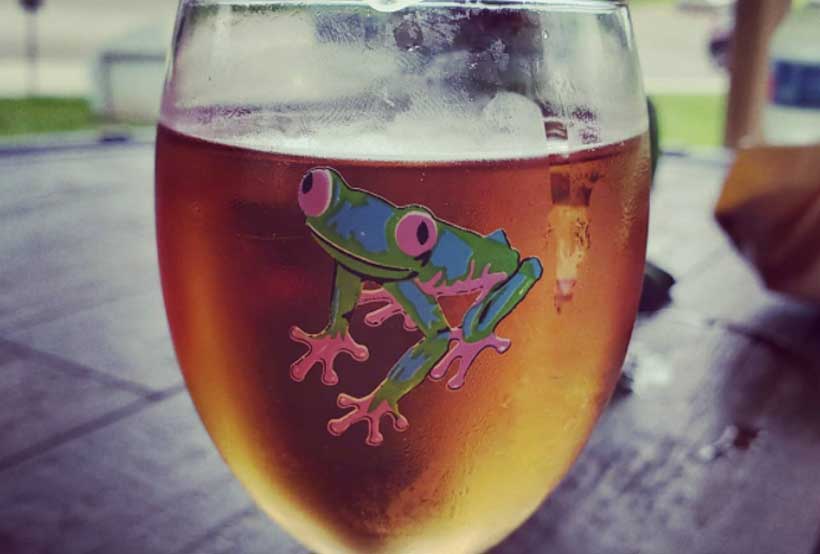 We always say you can make a bad wine out of good fruit, but you can't make a good wine out of bad fruit.
We love to make out of the box and unique wines if someone requests a particular wine. We enjoy making a small batch to test if it would be a viable concept. We have over 43 wines regularly available due to our flexibility! We use modern winemaking techniques combined with old world knowledge to produce high-quality wines to fit anyone's taste.
FAQS
Where did you learn to make wine?

We learned primarily through trial and error, and several books. We do not have any formal winemaking education.
Where do you pull inspiration from?

We have a deep need for perfection and successful. We like to see the smile on someones when they try our wine.
Who handles the wine making process?

Steven Dossey is the winemaker, with assistance from several members of the production team including Kris, Caleb, Harold, and Beth. Allen Dossey is the Head Winemaker.
How long does your wine take to be ready for consumption?

Our sweet wines take about 2 months from start to finish. The dry wines are a minimum of two years.
Can you elaborate on your wine making techniques?

We began winemaking with practices learned from several books. Our processes have evolved over time to include oxygen reductionist and low shear treatment of the wine.
What do you mean by old world knowledge?

We enjoy reading old winemaking manuscripts made before the advent of machines. We are as efficient as possible but sometimes hand-made gives the product the best quality even if there is a quicker and more efficent method available.
Where do you create your wine?

All of our wine is produced in our 25,000 square foot facility in Paducah, KY.
Where do you store your wine?

We store it all onsite in Paducah, KY. We have two warehouses outside of Paducah which we use for distribution. We have one warehouse in Louisville, KY and one warehouse in St. Louis, Missouri.
Where do you bottle your wine?

We bottle all of our wines on our 3000 bottle per hour line in Paducah.
Do your wines fit in a particular niche in the industry?

We hit the market with high quality sweet wines. Sweet wines have always been overlooked as low quality. We are out to change that.